Rotary Limit Switches
Used to control specific motions in various industrial lifting machinery, rotary limit switches represent a reliable solution as response to different exigencies of precision and durability.
The connection between the shaft and the motor generates – after a certain number of turns – the intervention of the internal switches.
Precision in the cams calibration, large availability of ratios, optional sensors, other additional accessories make Ravioli rotary limit switches suitable for several applications: from lifting machinery to industrial high-speed doors, from theatre lighting hoists to renewable energy systems, like solar tracks and wind turbines.
FRS Series
Extremely precise and compact, rotary limit switches Driver FRS are an appropriate solution especially for applications requiring a reliable accuracy in small dimensions.
Equipped with 1NO 1NC snap, finger-proof and rapid positive-opening switches – up to 4 – and with stainless steel shaft, Driver FRS limit switches can be provided with different cam profiles, according to the final use.
Ranging several ratios, this series also includes optional angular sensors, with different types of output, in the place of the group of switches and analysed custom-made executions.
Contact us for technical details.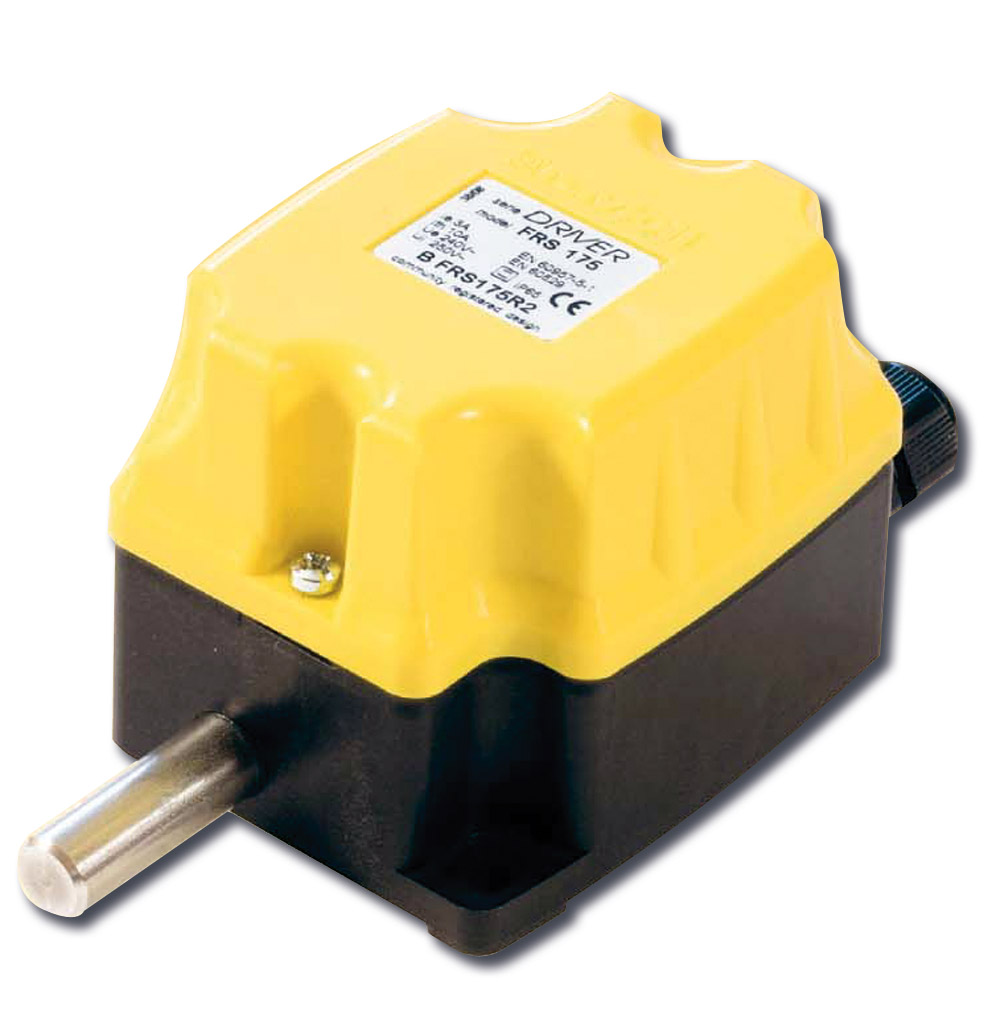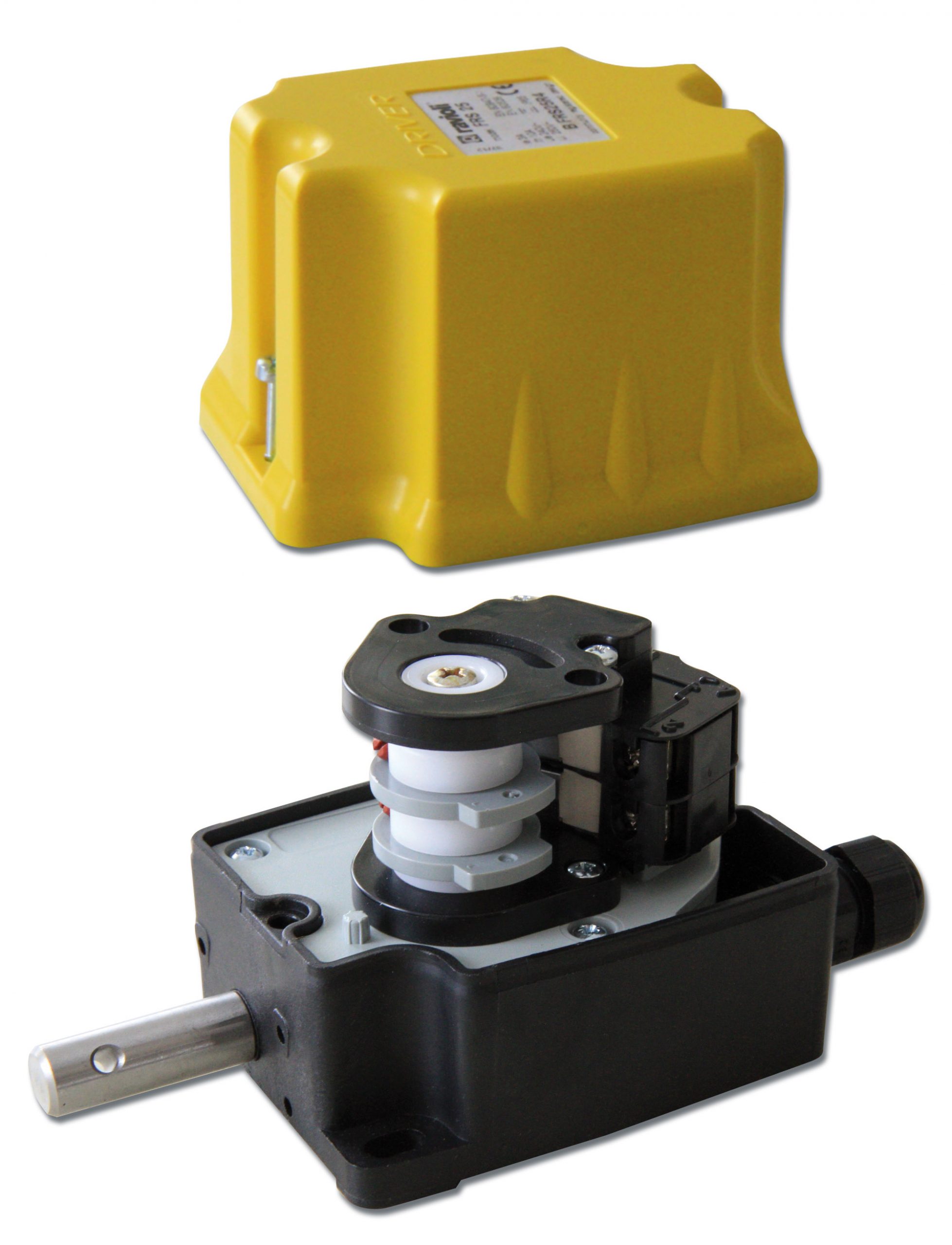 FRM Series
Rotary limit switches series Driver FRM are projected and manufactured to offer a very flexible solution which can be customised according to our customer's requests.
They are equipped with 3 internal rotation axes, which create simultaneously their own, even independent ratios.
The series ranges ratios from 1:1 to 1:900 and a series of optional sensors mounted inside.
Internal switches are finger-proof, rapid positive-opening, snap for your safety and can be either 1NO 1NC or simultaneously independent.
The security limit switches Series Driver FRM, already used for yaw and pitch control on wind turbines for the production of renewable wind power, positively went through the qualifying examination for corrosion and salt spray – according to EN ISO 9227:2006, as well as for resistance to humidity – according to ISO 6270. Thanks to this achievement the product can be safely applied on offshore wind turbines as well.
Contact us for technical details.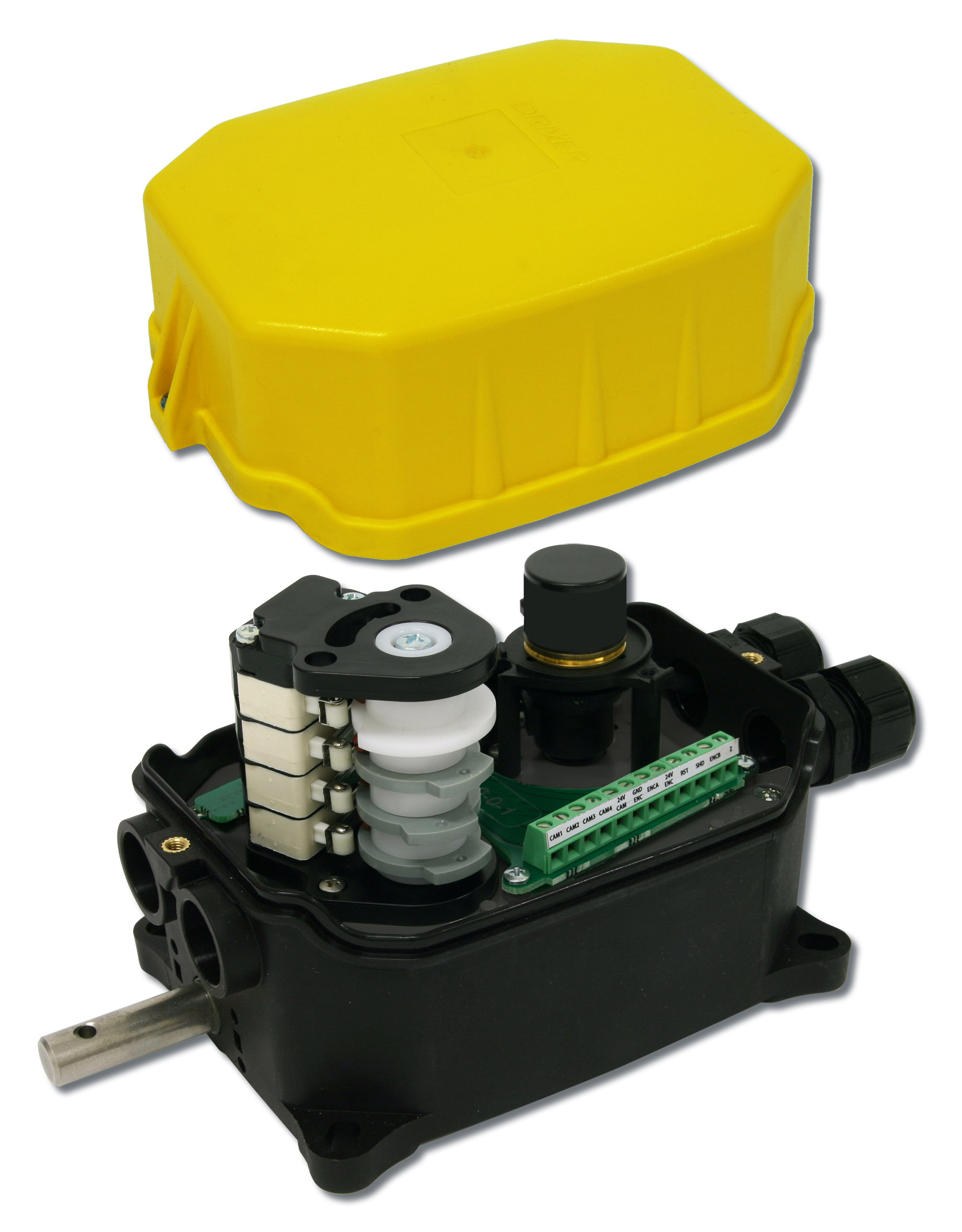 FCN Series
Rotary limit switches series FCN can contain both the group of microswitches and an optional angular potentiometer.
Available in 4 different profiles, the cams can be calibrated linearly and micro-metrically.
The switches can be supplied either positive-opening 1NC or snap 1NO 1NC, also with progressive positive-opening.
All FCN limit switches can be customised upon request.
Contact us for for more information.