EX TRANSMITTERS
Hetronic will design and deliver built-to-order EX transmitters to meet the demanding process control requirements of our customers regardless of the application or work environment. Hetronic will certify the custom built system to your specific regional and international requirements. Offering a variety of control options from paddle levers to joysticks to  switches and buttons, we will meet your needs.
Contact us to discuss your specific EX needs and we will help you select the right transmitter and receiver for your application.
DIMENSIONS: DEPENDENT ON TRANSMITTER MODEL SELECTED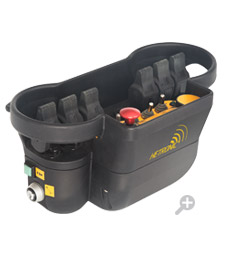 EX TRANSMITTER
ATEX and IECEx approvals
NEC available
I M1 Ex ia 1Ma.
I M2 Ex ia I Mb
EX available on NOVA L/XL, GL, GR transmitters
Products available with Cable control or wireless
EX TRANSMITTERS
Hetronic has developed EX transmitter and receiver solutions for a number of different applications including Zone 1 & 2 Gas, Zone 21 & 22 as well as non-incendive applications. Using our base Transmitters, NOVA L and XL, GL or GR we can provide a certified to ATEX and / or IECEx solution that performs flawlessly in the most hazardous of environments. Depending on customer application, we can design transmitter and receiver systems that operate with cable control or without (wireless) For hazardous operations, such as those on oil rigs, mining or other similar applications Hetronic will create the right EX solution for your needs.
DIMENSIONS: DEPENDENT ON BASE TRANSMITTER DESIGNED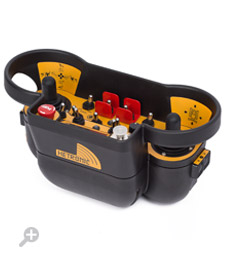 NOVA EX TRANSMITTER
ATEX, IECEx and NEC approvals available
 II 2G Ex ia IIC T4 Gb
EX available on NOVA L/XL, GL, GR transmitters
Available with Cable control or wireless
Custom built to specific requirements and approvals
ERGO EX
Hetronic ERGO transmitter can be built to meet Ex requirements for a wide range of applications. When a potentially explosive or flammable atmosphere is involved, whether Zone 1, 2 , 21 or 22, Hetronic can create the right solution for you using our ERGO series products. When your application requires a minimum of control functions but still needs efficiency, reliability and flawless operation the ERGO Ex may be the right solution for your needs. .
The ERGO EX will be designed and manufactured to  requirements.
DIMENSIONS: SEE ERGO TRANSMITTER.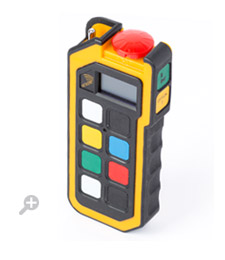 ERGO EX
II 3G Ex ic IIC T4 Gc
ATEX, IECEx and NEC approvals available
Products available with Cable control or wireless
GL EX TRANSMITTERS
When your work requires Ex control devices that will eliminate them as a source of ignition while operating machinery, Hetronic GL Ex transmitters will meet your needs. The Hetronic engineering and design teams are experts in understanding your hazardous environment applications and as such will create the best and safest transmitter and receiver system available. The GL Ex transmitter shown is available in a rugged, shock proof housing and offers a wide variety of controls and functions while being designed to ATEX and IECEx requirements.
All of our Ex built-to-order systems feature numerous combinations of paddle levers, joysticks, toggle switches, membrane switches and buttons that are available with proportional, detented or stepless control. Hetronic EX designed products can be used on fixed offshore platforms, in petrochemical plants, mines, flour mills and other areas where a potentially explosive atmosphere may be present. We are committed to designing, manufacturing and delivering transmitters and receivers with the highest level of safety, reliability and dependability available in the Radio Remote Control industry today. Products are tested to customer specified regional as well as international approvals.
Contact us to discuss your EX application needs.
DIMENSIONS: SEE NOVA, GL OR GR TRANSMITTER SPECIFICATIONS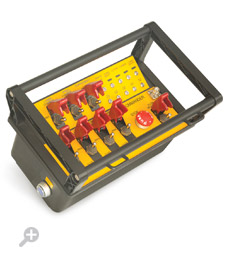 GL-3 EX TRANSMITTER
ATEX, IECEx and NEC approvals available
Tested and certified transmitters & receivers
Numerous control configurations available
Sturdy and tough shockproof housings
High reliability Switches, Paddle Levers and Joysticks
GL, NOVA, Euro, ERGO transmitters available for Ex applications